Aupres Lashes
Qingdao Pusen Industry and Trade Co., Ltd. was established in 2012 and has three branches – Qingdao, Yantai and Huangdao. The company's business scope includes false eyelashes export trade, custom packaging, color cosmetics products. The company's business scope covers the United States, Europe, Canada, South Africa, Latin America, Central Asia and other regions. We are committed to creating a supply center that improves quality eyelashes for overseas customers.
1. Our eyelashes come in many styles. We have 13mm, 16mm, 20mm, 22mm and 25mm eyelashes. Choose from five different lengths and over 200 styles of lashes. Extensive stock of mink eyelashes, backed by our own eyelash factory.
2. The eyelashes are of good quality and low price. We offer 100% mink lashes and our lashes are reusable 20-30 times. We have our own eyelash factory and offer you the factory price.
3. Customized packaging. Offers beautiful packaging for private label eyelashes to help small business entrepreneurs create their branded eyelashes.
4. Rich experience and continuous innovation. We have more than 10 years of eyelash supplier experience, constantly updating products and leading the trend.5. Provide good customer service. Our customer service will patiently answer your various eyelash business doubts.
6.Aupres Lash supplier provides fast shipping, we have a long-term agreement with Fedex, and priority delivery during shipping peak. Delivered within 5-7 working days after ordering.
7.Also provide eyelash glue, eyelash tweezers, eyelash brush series products, one-stop to meet all the needs of small businesses.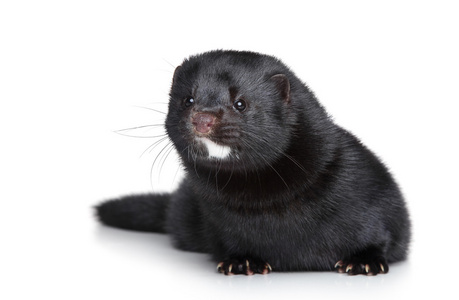 Ensure to get best wearing feeling, Aupres Lash Vendors controled every produce process of the 3D Mink Lashes, we introduce step by step, let you know how are the best 3D mink lashes produced!
Raw material:
Aupres Lash Vendors produce the 3D Mink Lash with long mink fur hairs, to ensure the effectiveness of the 3D Mink Lashes, we use the fur hairs taken from the tail of the Siberian Minks, choose the 1-2 years adult mink, so the hair is the longest, mellow, soft and shiny fur hairs and no broken on the end of the hair, this is the best part of the mink, this is the base of the mink lashes, only best mink fur hairs can produce best quality mink lashes.
Some other suppliers embezzle our products or our website photos to the their customers, offer low price but provide low quality mink lashes, they are scamer, please remember only Aupres Lashes have this production, Luxury Aupres Lashes also with the good quality but Cheap 3D Mink Lashes price.
The method of taking is to gently comb the hair with a hair comb. The process is completely humane. Every drained mink hair is artificially arranged one by one, and no chemicals are added in the process.
Craftsmanship of produce :
Aupres Lash Vendors only produced top-grade Wholesale Mink Eyelashes with 100% pure hand-made 3D Mink Eyelash Wholesale.
Mink hair quality:
The material comes from the tail hair of the Siberian mink. Slender, softer, natural, glossy, shiny, showing dignity and temperament. Every eyelash is the crystal of inspiration and reality.
Designer concept:
The designer has unique inspiration, wide knowledge of women 's beauty, various products, and a full display of females' charming!
Product quality:
100% Genuine, Cruelty-Free Mink Lashes, 100% fur mink, 100% hand-making, 3 times QC inspection, BV and SGS certification
Service Aim:
Top Eyelashes quality is the source of our company life, bringing high-quality eyelashes to the world's beauty-loving female.
Strict Management:
Professional QC team, the Mink Eyelashes should be conducted to the AQL check, pass the 4.0/S/N standard. Failed the AQL check, the Eyelashes will be 100% sorted out. ensure the luxury lashes quality .
The public recognition:
As a responsible and believable professional Custom Mink Lashes supplier in China, we gather product research and development, LOGO customization, label printing, and private packaging as a whole industry. We help thousands of customers Build Your Own Brand, and get good market and production feedback.
Aupres Lash Vendors have a professional Lash Box factory, we provide the best service of the Mink Eyelashes Wholesale industry, the best quality, and little MOQ of your own logo packaging.
MOQ =10, only 10, you could start your own eyelashes business line, come on ~
Our Faithful And Successful  Lash Distributors USA Order Details 
Packaging list example
Her Paypal Payment History 
how can she do lash business successfully?
1. Learn to know her clients habit of wear lashes
2. Choose and experience suitable mink lash styles from Aupres Lash Vendors
3. Get good communication with her customers, she became the most Popular Eyelash Vendors in her town.
4. Get approval from her customers when she try to update new styles, every customer actively participate in voting
5. She said: "Lash business very simple, know what customers like, supply them the good quality mink lashes, continiously well communication, that's all"
6. Aupres Lash Vendors has support many customers created their personal brand, help them created their small business successfully.